Old Bilibid Military Prisoner of War Camp #3
City of Manila
Former civilian prison converted into a prisoner of war camp and hospital. Also used as a transit camp for transfer to other Philippine POW camps and to Japan. Many of the survivors of the Bataan Death March and also those from Corregidor Island passed through the Old Bilibid Prison.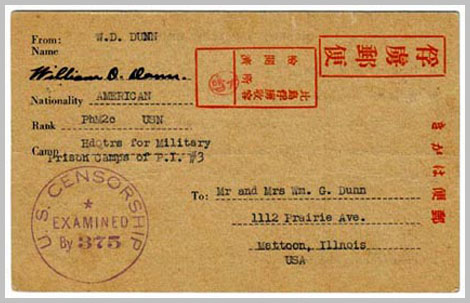 (1942): PHILIPPINES to ILLINOIS
Garrett Type 1 Prisoner of War Card, censored upon arrival in the U.S.
by Examiner 375.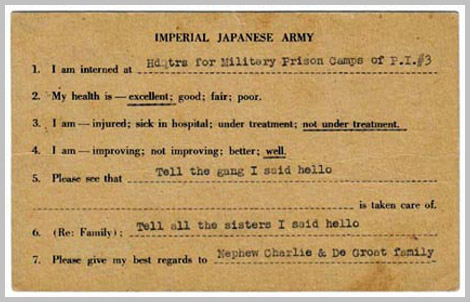 PH2/c WIlliam D. Dunn was captured at St. Scholastica College, Manila.
He died on the hellship Brazil Maru.
Kurt Stauffer Collection