First Official Stamps
7 April 1943
Missing in most JapOcc FDC collection is a set of April 7 officials on a genuine cover.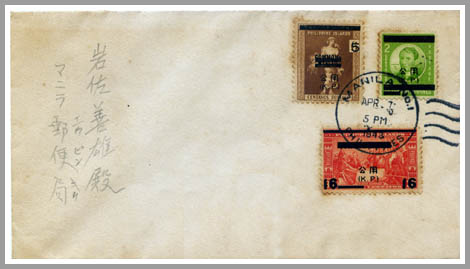 The owner of this cover is obviously a frustrated collector that he attempted much later
to make one for himself. He was probably looking for a Manila-based government office
to stamp an official corner card on his handiwork when it was pointed out that he got
several things wrong. First, the Dalaga 5c stamp is from a 1944 second printing
(low middle bar) and there are suspicious imprints on the '7' of his genuine looking cancel.